Before you configure the router, you will need an e-mail from Acanac with your account settings. They usually send it to you 2-3 days after you open your account and it will have a subject like "Your Soft Phone order at Acanac is ready". In the e-mail you will find your phone number, the password and the domain (the SIP server).
Plug in the router (power, the WAN port to your modem, one of LAN ports to your computer and a phone into the phone port). Open a web browser and enter the router's IP address (usually 192.168.61.1) and login with username
admin
and
password
for the password.
Click
VoIP Settings
on the left menu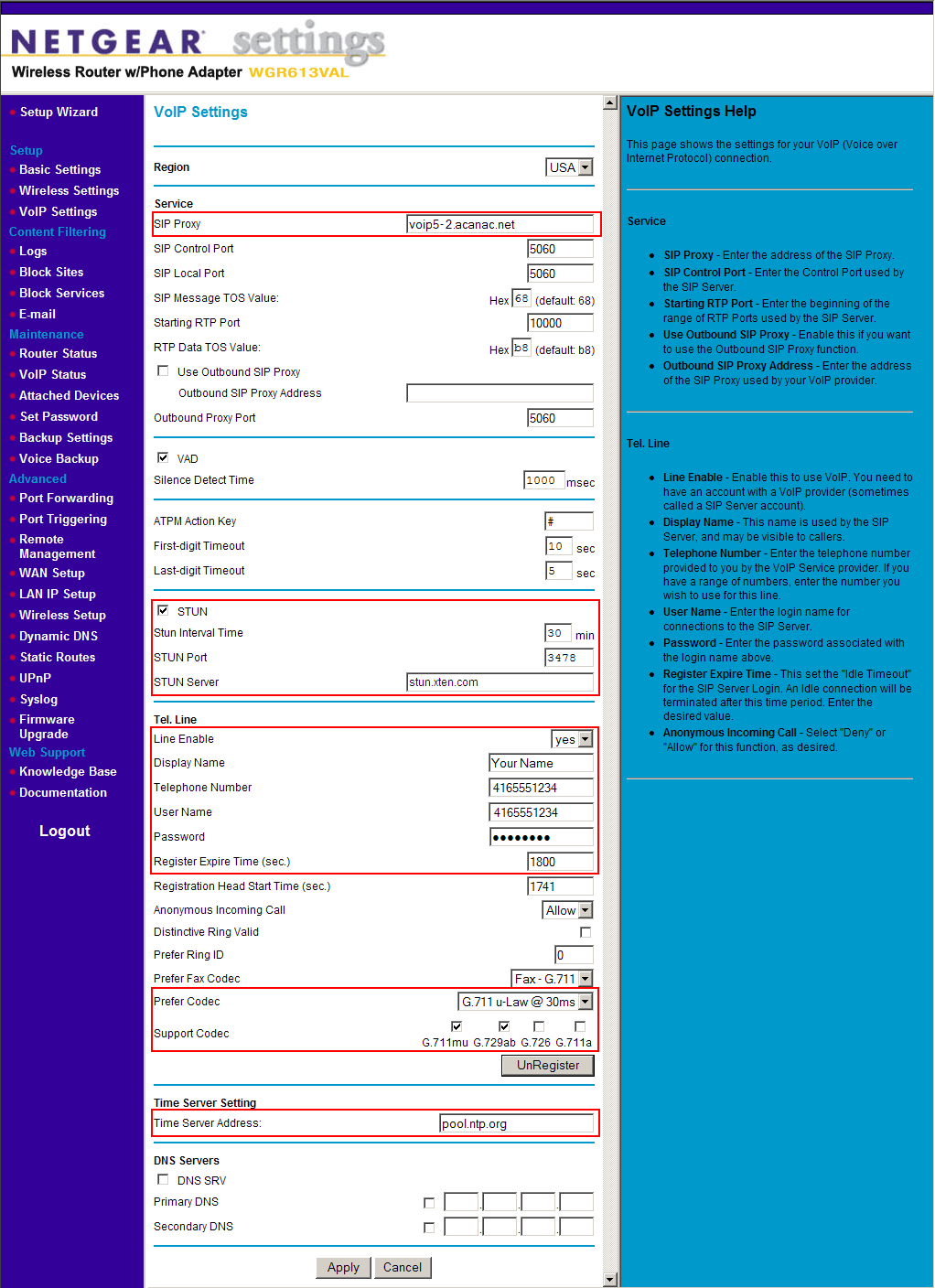 Enter the following settings:
-
Sip Proxy
: this is in the e-mail they sent you with the account settings, something like voip5-2.acanac.net or 66.49.255.42
-
STUN
: enable this option
-
STUN Server
: any free STUN server, for example
stunserver.org
-
Tel Line
: select
yes
under Line Enable
-
Display Name
: enter your name here
-
Telephone Number
: this is the number that Acanac gave you, something like 4165551234
-
User Name
: same as the Telephone Number
-
Password
: the SIP password from the Acanac email
-
Prefer codec
: select the G.711 codec
-
Support codec
: select the G.711 and the G729a codecs
-
Time Server Adress
: any public time server, such as pool.ntp.org
Click
Apply
at the bottom, to save all the changes.