Before you configure the router, you will need an e-mail from Acanac with your account settings. They usually send it to you 2-3 days after you open your account and it will have a subject like "Your Soft Phone order at Acanac is ready". In the e-mail you will find your phone number, the password and the domain (the SIP server).
Plug in the router (power, a computer to one of the Ethernet ports, the modem to the WAN port and a phone into Line 1). Wait about 60 seconds then open a browser and enter the address
http://192.168.15.1/Voice_adminPage.htm
. The default username is
admin
and the password is
admin
.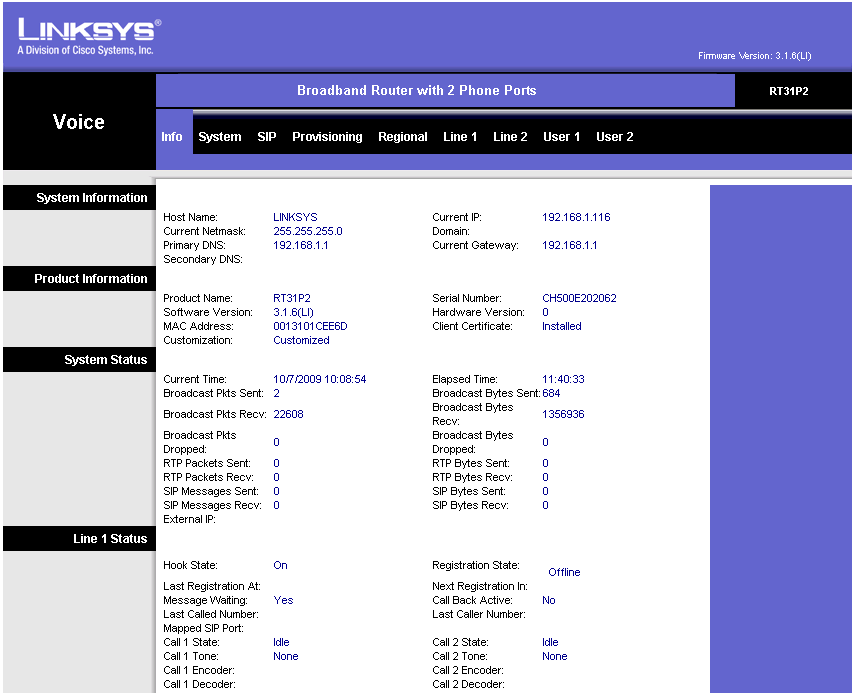 First, we'll adjust some of the SIP parameters, so click the
SIP
submenu.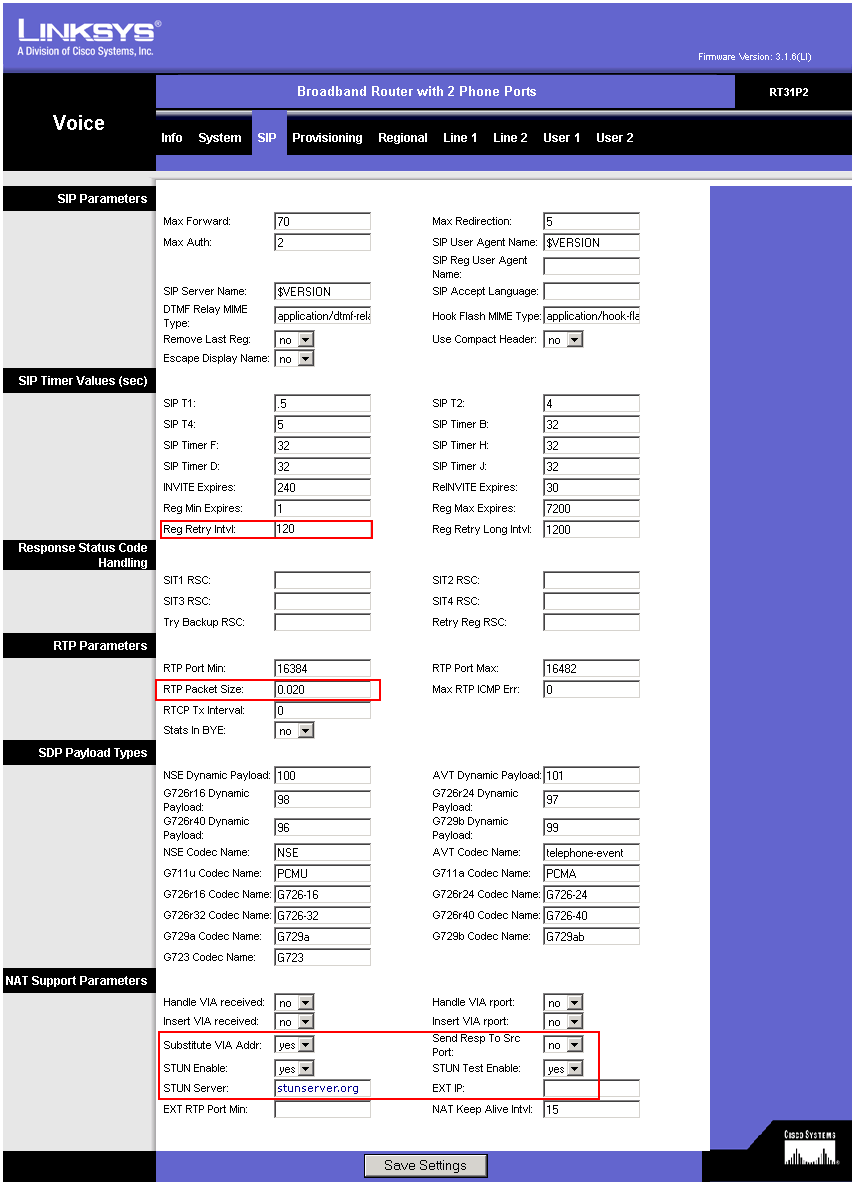 Change the following parameters:
(in the middle of the page)
-
RTP Packet Size
: 0.020
(at the bottom of the page):
-
Substitute VIA Addr
: Yes
-
STUN Enable
: Yes
-
STUN Server
: stunserver.org
Now click the
Line 1
submenu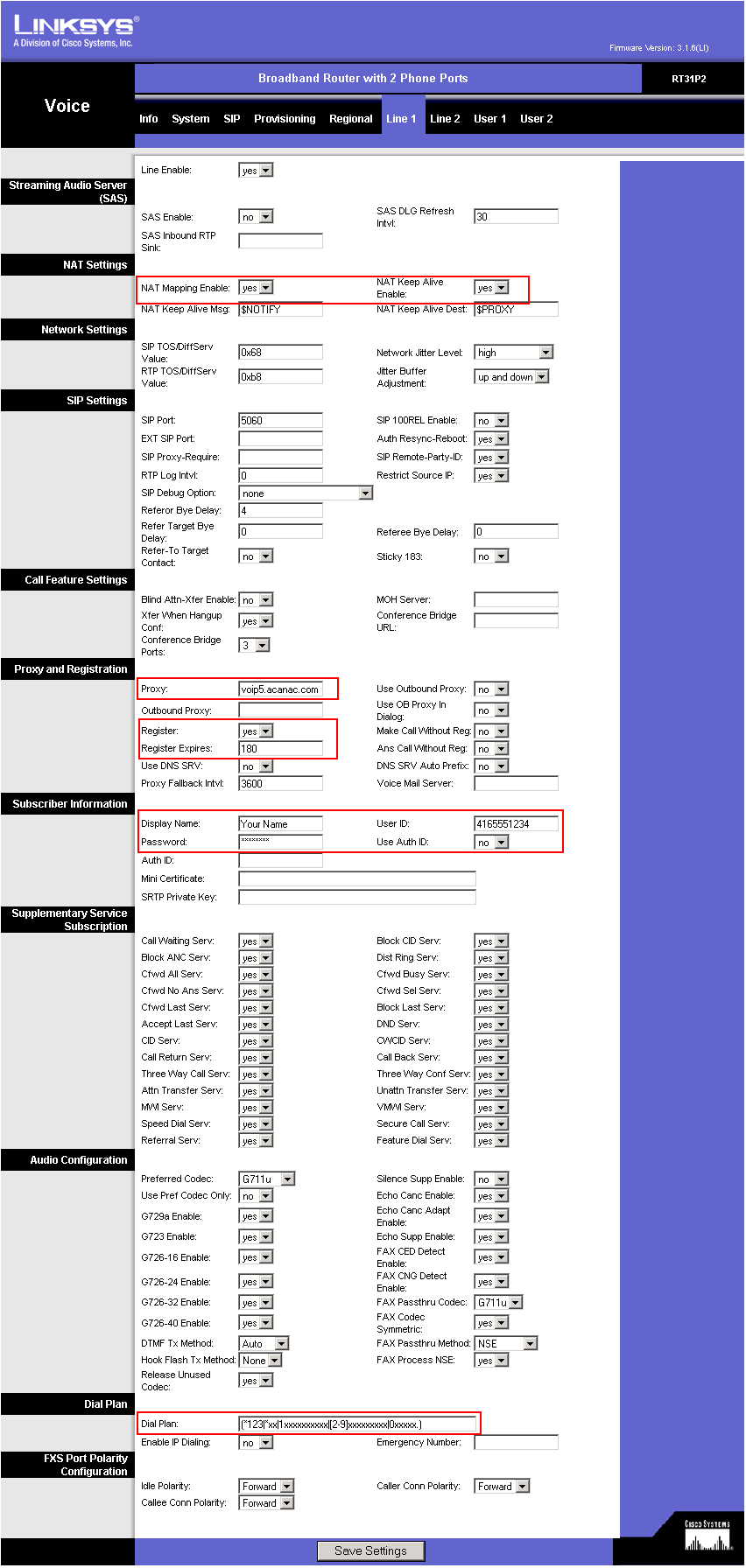 Enter the following settings:
(at the top of the page)
-
NAT Mapping Enable
: yes
-
NAT Keep Alive Enable
: yes
(about half way down on the page)
-
Proxy
: this is the Domain from the e-mail they sent you with the account settings. Something like 66.49.255.42 or voip5.acanac.com
-
Register
: yes
-
Register Expires
: 180
-
Display Name
: enter your name here
-
User ID
: this is the number that Acanac gave you, something like 6471234567
-
Password
: the account password, a combination of letters and numbers (it's in the e-mail they sent you with the softphone configuration)
-
Dial Plan
: use the following string (including parentheses)
(*123|*xx|1xxxxxxxxxx|[2-9]xxxxxxxxx|0xxxxx.)
That is all, click Save Settings at the bottom to save all the changes. The adapter will reboot and after 2-3 minutes you should get dial tone and should be able to place and receive calls.