Before you start configuring the adapter, make sure you have the following settings for your SIP account:
- SIP Server address (sometimes called SIP Proxy)
- SIP User ID (in most cases this is the phone number)
- The password for the SIP account
To obtain these settings, you must contact Freephoneline and ask for your configuration file. There's a one time charge for this, currently $50 CAD + tax. They will send you a Word document with the settings.
Then plug in the adapter (power, one of the Ethernet ports to your router and a phone into Line 1). Wait a few seconds, then pick up the phone and push the reset button briefly. The adapter will start playing a menu, hit 1 to listen to the IP address. Then enter that IP address in a browser.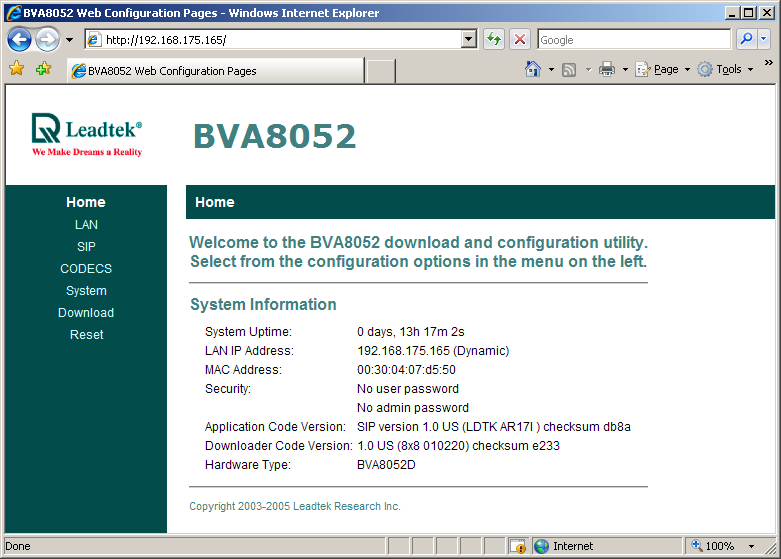 Click
SIP
on the left menu, then
SIP Config
at the top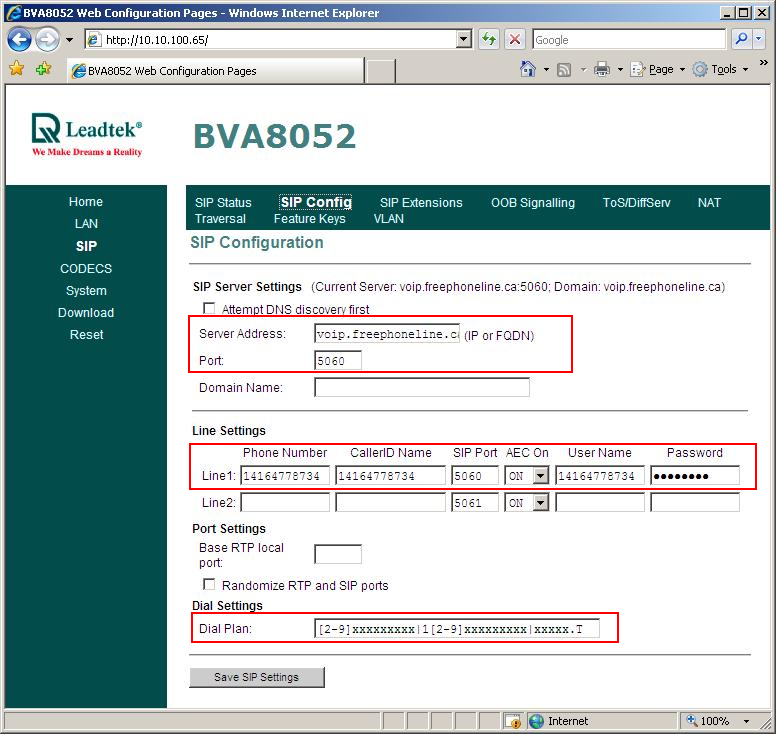 Enter the following settings:
-
Server address
: this the SIP server (proxy) address from the configuration file. In most cases, this should be voip.freephoneline.ca (if you have one way audio issues, try also voip3.freephoneline.ca)
-
Port
: 5060
Under Line1:
-
Phone number
: the SIP username (usually the phone number with 1 in front of the area code)
-
CalledID Name
: same as Phone Number
-
User Name
: same as Phone number
-
Password
: the SIP password (from the configuration file, usually 8 characters long, a combination of letters and digits)
-
Dial Plan
: copy/paste the following string
*123|*xx|[2-9]xxxxxxxxx|1[2-9]xxxxxxxxx|911|011xxxxx.T|00xxxxx.T
Now click
Save SIP Settings
at the bottom, then go to the
NAT Transversal
menu: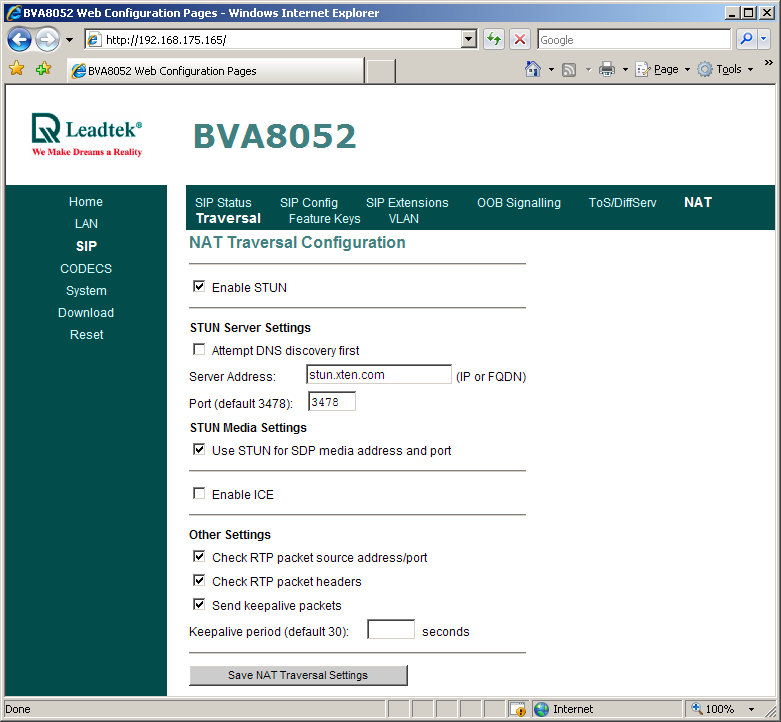 Enter
stunserver.org
under the Server Address and enable all the checkboxes except Attempt DNS discovery and Enable ICE like in the screenshot above, then click
Save NAT Transversal Settings
.
Next, click the
CODECS
link on the left menu.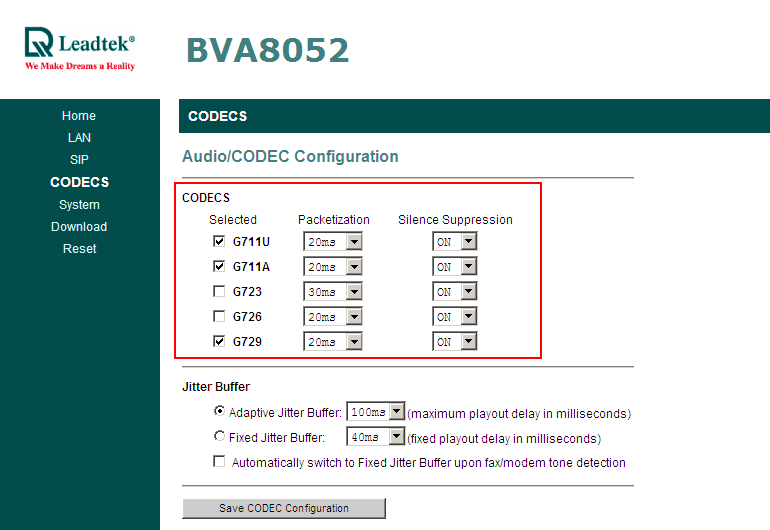 Enable the
G729
codec then click
Save CODEC Configuration
at the bottom.
Now reboot the adapter. Wait 1-2 minutes after which you should have dial tone.
To factory reset the adapter
- unplug the power.
- connect the telephone to PHONE 1 port and lift the handset off the telephone (off-hook)
- use a pin to push the RESET button at the back of the device. Hold it while you plug the power back to the device. The Power LED should be flashing rapidly.
- continue to hold the RESET button until you see four of the six LEDs flashing in a pattern (takes about 5-6 seconds). Release the pin and wait until all LEDs stop flashing
- put the handset back on-hook
If you're having issues dialing DTMF digits (when using calling cards, dialing phone extensions, etc) go to the
SIP
menu then
OOB Signalling
tab: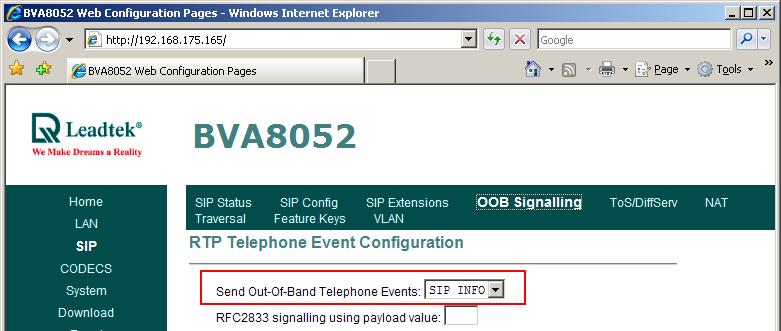 Change the
Send Out-Of-Band Telephone Events
to SIP INFO then click
Save OOB settings
at the bottom and power cycle the adapter. If that still doesn't help, try the other options for that setting.